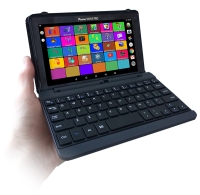 New Product!
ECTACO Partner LUX Series
After two decades of research and development, ECTACO has finally come up with the first-ever free speech electronic translator – ECTACO Partner LUX 4 PRO. This palm-size translating device is a must-have for anyone seeking effective ways to translate real time conversation. Powered by Android OS, this handy translator is fully customizable and packed with translating and language learning apps.

You can now freely speak whatever you want, and be understood. A palm-size device powerful enough to translate what you want, where you want, any time you want. That's what over 28 years of research and development has led up to.

This multifunctional learning device has everything you need for Language Learning, Language Studies, Entertainment, Internet, Social Networking, News, Foreign Language Communication, Reading and Games.

ECTACO Partner LUX 4 PRO is the most advanced unit ever created while maintaining a user friendly interface, touchscreen, and a full QWERTY keyboard.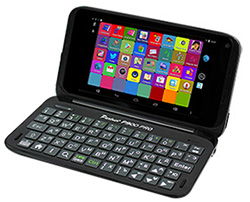 Partner 900 Series
The new Partner 900 PRO devices represent some of our most advanced handhelds. They include everything you need to communicate and learn a foreign language. With their unsurpassed language management utilities, the 900 line offers a range of the most sought after resources including unbeatable talking translating Dictionaries, an Audio PhraseBook with over 14,000 pre-recorded phrases spoken aloud using True Voice human pronunciation, advanced Speech Recognition modules and a Talking 39 language Picture Dictionary with pronunciation for all words.

In addition to a customizable bilingual interface and robust Audio and Video players, Partner 900 series devices also include our patented Language Teacher and U-Learn systems and the popular jetBook e-Book reader plus loads of extras. Available in a choice of fashionable colors that include Candy Red, Caribbean Blue, Colorado Gold, Brazilian Green and Antique Bronze, you can also personalize your 900 even further with a unique engraving service that lets you add the text of your choice to the front cover.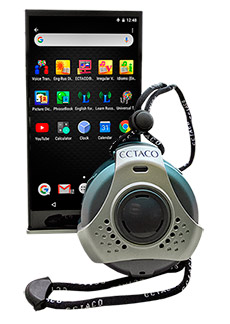 ECTACO iTRAVL Series
The remarkable new iTRAVL VIZ 10 of devices from Ectaco are the most revolutionary handheld travel and translation tools ever invented. Offering users access to a unique collection of the most indespensible utilities around, they make communicating in a foreign language easier than it's ever been before and make any trip you take more enjoyable and more comfortable. Available in both multi- and bi-lingual versions they are able to translate between English and Chinese, French, German, Italian, Polish, Portuguese, Russian, Spanish and back!

Traveling can be an absolute pain! Trying to find your way around, interpreting another language, worrying about your phone & how you are going to access the internet! Stop worrying - we've got you completely covered with the new Ectaco iTRAVL